Best Metal Guitar Brands
Learn the best metal guitar brands that will suit your budget and needs
With so many brands to choose from for all sorts of budgets, it can be all too easy to make an impulse buy when you see one cool looking guitar in the guitar store.
If you're a Dimebag Darell fan, you might be tempted to get a Dean guitar or if you're a Dave Mustaine fan you might be tempted to get a Dean VMNT guitar.
If you are a metalhead and want to find a guitar that is great for all sorts of metal from traditional metal, thrash, death metal, and so on, then there are quite a few options. It's important not only to get a guitar that sounds great and plays great but also looks great.
You want to be able to pull it out of the case and say to yourself every time, 'man I love this thing'. Finding the balance of all of these elements combined can be challenging at times and you may just be tempted to get something that looks cool only to have buyer's remorse later.
In this article, you will learn about the best metal guitar brands to date. These brands are ones that have stood the test of time and have been absolutely thrashed by many guitar players only to be sounding better than ever and be regarded very positively by the metal community.
On this list, it's safe to say that you can safely and confidently grab any one of these guitar brands and be happy with them as they are all of superb quality and are used widely with good reason.
Keep in mind on this list the best metal guitar brands are not in order but just a list of options for you to later decide what you think would be the best fit for you and your needs.Anyhow, here are the best metal guitar brands for the aspiring metalhead.

LTD Guitars haven't been around as long as guitar companies such as Jackson, but it can still give you a great punching tone.
The LTD guitar company was founded in 1996 and had focused on creating the balance between quality and price to make it widely accessible to all guitarists.
Many people might have seen LTD's as knock-offs but in reality they wanted to provide more than that.
While other makes tried to make cheap knock offs of Gibson's and Fenders, LTD guitars made their guitars genuinely better all-round.
There are an amazing amount of options from the ESP range that you can choose from such as flying V style guitars, classic ESP-LTD guitars, telecaster style guitars, and more.
If you're on a budget you might like the classic ESP LTD EC-256 which retails at $669 AUD and comes with ESP pickups that'll easily give you a great tone; so there's no need to swap them for custom pickups.

It's a very beautiful looking guitar and can get an even better looking one with gold hardware, but this does depend on your personal taste of course.
Or if you want some top-range stuff, you should check out the ESP-LTD EC-1000 which retails at $1200 and comes with great-sounding Seymour Duncan pickups.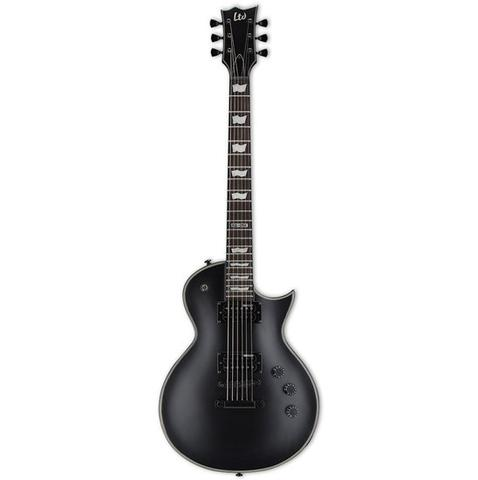 How could we write this list without adding Jackson? It is one of the most heavily used guitars in metal playing simply because it combines everything from price to quality to playability.
You will see many great guitars who have used Jackson such as Marty Friedman, Chris Broderick, and Jeff Loomis and continue to use it.
The history of the Jackson guitar is actually quite interesting. Back in 1980, the legendary guitarist Randy Rhoads approached the company with an idea that he had for a new guitar.
The idea that Randy presented collaborated with Jackson guitar employees such as Grover Jackson who is the founder of Jackson guitars.
The idea was to revamp the original flying V to make it into something unique. After trial and error, the first Jackson guitar was created.
Back in the 1980s, when metal was in its prime, Jackson was known for its high-quality, American-made guitars and was later used by many of your favorite guitar players.
If you're a die-hard fan of Randy Rhoads you might like the Rhoads:: X series signature edition. Coming packed with Seymour Duncan Blackout pickups, this guitar has plenty to offer. Priced around the $799 mark, it doesn't get much more metal than this.

On the other hand, if you are a Marty Friedman fan you might like the Jackson Kelly Series X or KE-1. These ones can get expensive though and go well over the $900 mark and that's in used condition.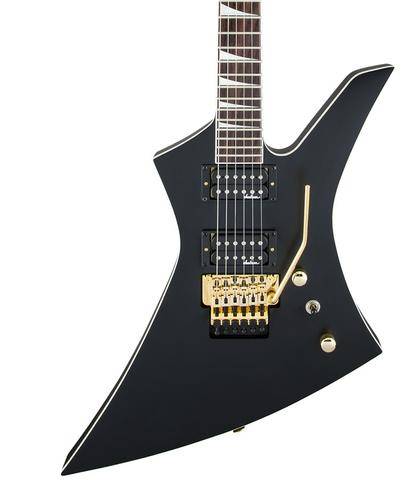 Ibanez is a guitar brand that is just as known as Jackson and delivers very similarly.
Ibanez guitars are as good as they get when it comes to metal and is one of the best metal guitar brands out there.
Used by many famous metal players around the world such as Paul Gilbert, Kiko Loureiro, and Joe Satriani; Ibanez has never failed to deliver metal crushing tones.
With too many brands to choose from, if you had to choose the top 3 brands, Ibanez would easily make it into the list.
You might want to check out the RG Series if you want something that you're going to be shredding on. The reason being is that the shape is perfect for metal playing as it has great upper fret access.It also comes equipped with a whammy bar and 3 pickups.


This might not come to much of a shock to most people but Gibson for decades has been one of the most popular guitars not only for metal but also for hard rock.
It's notorious for the 'G' string always being out of tune and its high price.Epiphone is an alternative for guitarists who want a Gibson but don't have the cash to fork up.
The classic Gibson guitars are more used for hard rock whereas flying V models and such are used for more metal playing and are probably your most practical option when it comes to soloing.

On normal Gibsons, soloing might be a challenge for anyone who plays up the neck past the 12th fret as the upper fret access isn't the best.
There are great models like the Gibson SG where the neck is to the edge of the guitar body and you can see guitarists such as Angus Young using it.

The Gibson Les Paul Studio is a great choice for all different styles of rock and metal but will set you back at a whopping $2,559.00.
For most players, an Epiphone is good enough to play. Just get some decent pickups for a few hundred dollars and you may as well have the same thing.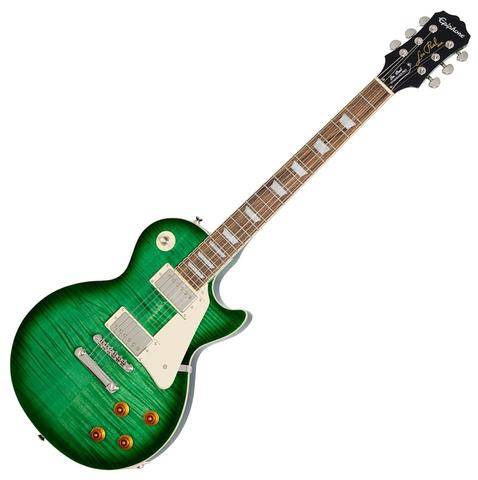 Schecter is one of the oldest companies to date to be building metal guitars.
Having started in 1976 originally produced only replacement parts for existing guitars from manufacturers such as Fender and Gibson has become one of the most respected names in the industry.
Even though this company has been around 1976, it's surprisingly not a very well known guitar brand compared to most of the brands on this list.
Most people think of Ibanez or Jackson when they think metal but with a little digging one could find something like Schecter that does everything right just at a better price.
The great thing about Schecter guitars is that you pay what they are worth, if you pay $1,000 for a Schecter, it will be worth that much.
Unlike a Gibson where you will fork out thousands and leaves you with buyer's remorse thinking, 'it's not that special'.
You can pick up a Schecter Damien 6 guitar for only $399 and comes with all the goods such as 24 frets, EMG pickups, and a basswood construct. The only downside is that there is no whammy bar.

Many great guitarists such as Mark Knopfler, Zakk Wylde, and Ritchie Blackmore have used Schecter guitars.
While these guitars are mainly used for metal, some have claimed to use it for other styles such as blues and jazz. The Schecter company has claimed that their guitars are made to appeal to a wide variety of musicians and music styles and not just metal.
With all the other options said in mind, Schecter isn't at the top for best guitars but it's one to definitely take into consideration.


One of the most known guitars in metal, Dean easily takes its place on this list. Most metalheads would know that guitar players such as Dimebag Darrell and Dave Mustaine use Dean for their signature sound and offer many signature models.
If you are a Megadeth fan and love the Rust in Peace album, then there is a DEAN VMNT waiting for you. Priced at $1,299 it just might be one of the proudest purchases that you can make.

Keep in mind though you can get a much better guitar for this price in terms of the sound, playability but maybe not the aesthetics.
It also does not feature a whammy bar, but if you are a diehard Megadeth fan, there is a guitar for every album that you want one for.
If you do a bit of shopping around you can find some Rust in Peace guitars under the $1,000 mark that are used and in good condition, but might be somewhat rare.
If you can't afford the Rust in Peace series there is always a Peace sells version or the United Abominations version that you can pick up.
Same goes for Pantera fans. There is an amazing collection at Dean Guitars where you can buy the same sort of guitar that Dimebag used back in the day.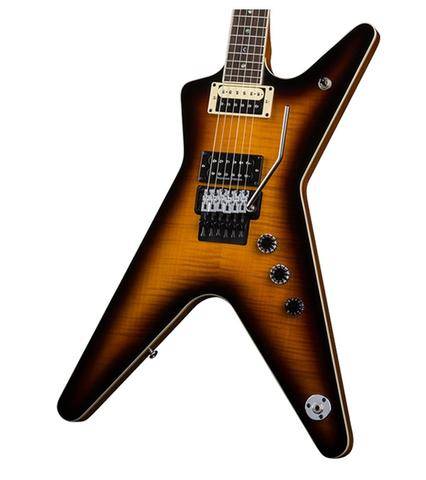 Dimebag had always wanted a Dean and has said this in an interview,
'As a kid it was always my dream to be with Dean guitars, to play a Dean guitar – to own one someday. And funny enough, how this whole thing evolved, after countless days of skipping school and gawking at the Dean catalog, learning inside and out everything about it, and dreaming it would happen someday. There was a guitar contest that came to town, and the prize was the Dean ML guitar, and at the same time – I didn't know, my dad ordered me a cherry burst Dean ML Standard. The day when that thing came in was the night of the contest – and I won it! That was the best day of my life. I won the guitar, and my dad got me a bad-ass fu**ing Dean standard.'
Another obvious one to add to the list but also a very strange one as you don't really see too many musicians using a Fender for full out metal.
Fender would have to make it on the bottom of the list if we're speaking about the best metal guitar brands as most other options are specifically designed for metal and produced better sounds.
With single coil pickups, it's possible to get a decent sound for metal but you would be much better off if you upgraded to stacked humbucker pickups or even a regular humbuckers.
You will see players like Yngwie Malmsteen who use it in all their music and get by just fine.
Keep in mind that with Yngwies rig, he uses Seymour Duncan pickups which are the king of metal pickups and not stock standard Fender pickups.

The most important thing to do when going out to buy a guitar that you plan to use for rock and metal playing is to shop around and try a few different options and not to settle on the first guitar because it sounds good.
There just might be other guitarists that sound even better.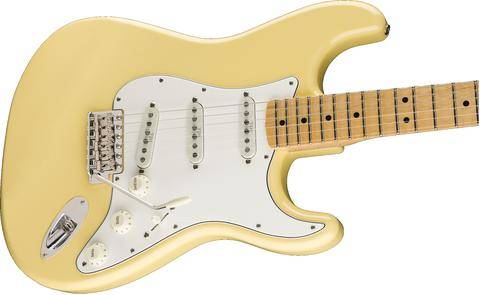 Another brand that is not too well known in the guitar space but used to be a big hit in the 1980s is Charvel.
These guitars can get quite expensive right off the bat and can go well above the $1,000 mark.
Even though they are a lesser-known brand they are still used by some of the greats such as Guthrie Govan, Jake E Lee, and Satchel.
If you have a budget of $1,000 and you want to get it right and choose a metal machine you may be inclined to check out the PRO-MOD series.
At $999 the Charvel PRO-MOD DK24 comes with EVERYTHING that you would want in a metal guitar.

It comes with Seymour Duncan Custom Full Shred SH-10B pickups, a whammy bar, 24 frets, and a bolt-on neck.
You may prefer through-neck body guitars as you may believe the tone is better or the sustain is better but bolt-on necks make it so much easier if you need a neck replacement in the future.
If you're spending over $1,000 on a guitar you might think it's a better idea to go for a more known brand such as Ibanez but you will be surprised for a stock guitar what Charvel is able to offer you.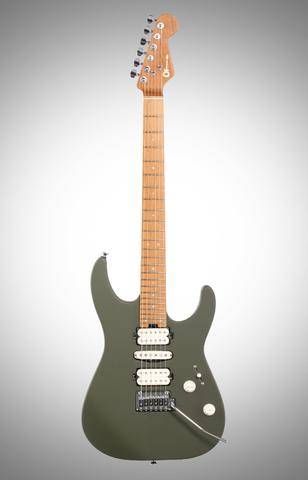 Perhaps a strange addition to add to the list, B.C rich is no joke when it comes to metal.
Not very popular in the metal community compared to other brands, you won't even find too many guitarists that you know of that use B.C Rich.
There are a few such as Kerry King and Chuck Schuldiner that you might know of but other guitarists who use B.C Rich are from less known bands.
Known for its unique shape, B.C Rich can be used for quite a variety of styles. If you want something for rock/metal the Mockingbird legacy series might be what you're after.
It comes packed with DiMarzio Activator pickups comes with some other goodies such as a 3-way switch + individual mini switches for pickup coil tap.
One thing though is that you may not be a fan of the shape as they are very fancy compared to most other brands.
You could look at the Mockingbird series as B.C rich version of the Jackson Kelly Series X guitar.

That is it for the best metal guitar brands to date. Hopefully, you have gotten a good idea of what the options are and what each brand has to offer.
Since all the brands on this list are solid metal guitar brands, it almost doesn't matter what option you choose as most of these brands will have what you're after.
Looking for a new guitar can be exciting and can be downright addicting, so it's important to keep a level head and go through a plethora of them until you find your perfect match (sort of like having a wife).Anyhow, happy guitar hunting!

We are committed not only to bringing you the best and most accurate guitar related information but also make it as entertaining as possible!